Tales of Love, War and Death by Hanging
Friday 12th February 2010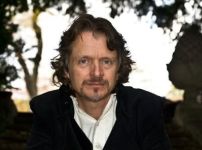 Ray Cooper, otherwise known as 'Chopper' from Oysterband, is a singer, songwriter and multi-instrumentalist.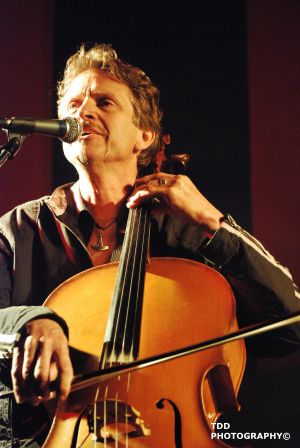 Ray returned to Oxford's Holywell Room with a totally acoustic preview of his then forthcoming album 'Tales of Love, War and Death by Hanging'.
Ray gave only 3 preview shows before joining Oysterband for their tours of Denmark and Canada, in March and April 2010. The solo shows were in Rugby, Oxford and Sweden.
At these shows, Ray accompanied himself on cello and guitar (but not both at the same time!). The wonderful acoustics of the Holywell Room allowed him to perform without any amplification.
This was a rare opportunity to see Ray perform in the intimate setting of the oldest surviving public music room in Europe, built in the 1740's for natural music.