Tuesday 10th December 2013
in St Mary's Church, Wallingford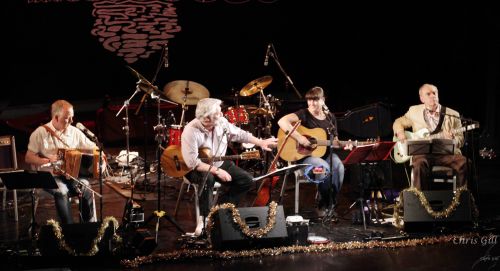 This evening was a guided tour through Britain's Christmas customs with a selection of the many songs recorded by the band over the last 15 years. This was their first visit to Wallingford and part of their 15th anniversary tour.
Ashley Hutchings was a founding member of Fairport Convention, Steeleye Span and then the Albion Bands. Simon Nicol is also a founding member of Fairport and has played in the Albion Bands as have Simon Care and Kellie While.
With support from Fabian Holland.
Fabian Holland is a remarkably fine singer, guitarist and songwriter from London, starting to make a name for himself with his debut album and live appearances.